Stripe
Stripe is the perfect low cost alternative to PayPal and is ideal for small businesses looking to take online card payments with the minimum of fuss.

Add the Stripe module to your booking system and you'll soon be taking card payments using Stripe. Our Stripe module costs from as little as £10 + VAT per year.

With Stripe's transaction fees being almost 60% cheaper than PayPal, you can potentially
save hundreds of pounds each year per property.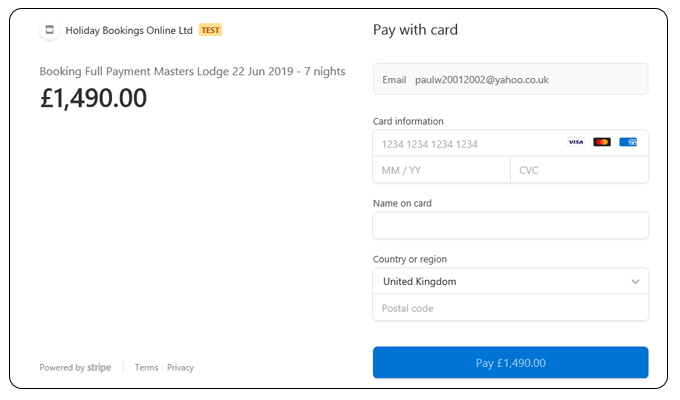 Due to the lack of monthly fees and ease of set up Stripe is ideal for owners with a small portfolio of properties. Stripe is considerably easier to set up than a merchant accound and much chepear than PayPal.
No set up charges or monthly fees - just a very low per transaction fee.
See https://stripe.com/gb/pricing for Stripe's latest fees.
We do not charge commission for using Stripe - just a small yearly payment starting from £10 + VAT per year - see Optional Upgrade Costs.
Getting started with Stripe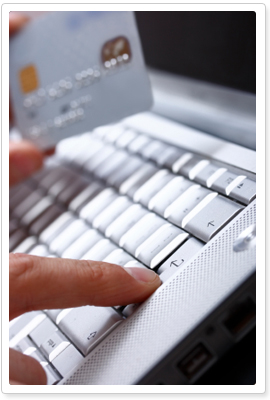 All you need is a Stripe account with validated bank details and our Stripe module upgrade.
Linking the two is a simple cut and paste exercise - cutting and pasting your Stripe keys in to your Stripe payment module we supply. Its that easy!
Getting paid via Stripe
Payments go direct from your Stripe account in to your nominated bank account. Once you're set up, transfers arrive in your bank account on a 7-day rolling basis.
All payments go direct to your Stripe account - no money is ever handled by Holiday-Bookings-Online. Your customers can pay you directly.
Payments are managed via your Stripe control panel. Once inside your Stripe account you can transfer the money to your nominated bank account.
Will I save money with Stripe?
If you have a one property account and just 10 bookings at £750 each paid via Stripe rather than PayPal you would save £115 per year even taking in to account the £29 + VAT module fee.
For accounts with more properties the savings become quite considerable.