Take Payments Online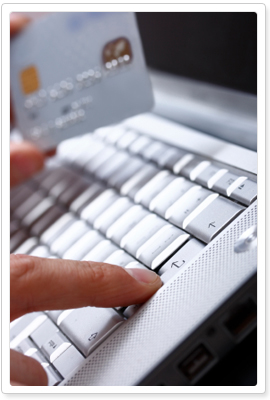 A wide range of payment options are
supported by the system
Taking payments from your customers is easy with the wide range of payment choices offered with the booking system.
By taking online payments for bookings, there's no waiting for payments, no postal delays and both you and your customers have a secure transaction.
Using PayPal for payments is quick and easy to set up. No complex coding - just sign up for a PayPal account.
Alternatively if you have a merchant account, this can be integrated via SagePay, SecureHosting or other payment gateways.
If you already have a card processing terminal you may be interested in our secure card capture upgrade. This is PCI DSS compliant and therefore fully approved by banks.
Find out more about the payment options available.