Quick email sending*
You'll probably find yourself sending out the same emails time and time again, whether booking confirmations, requests for payment or details of how to get to your property.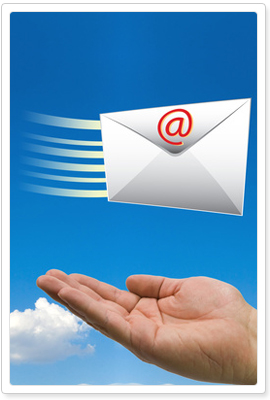 Quickly send common emails manually
or automatically.
The Premium booking system lets you set up default text and then quickly send common emails either manually or automatically. These include emails for situations such as:
New Booking
Booking Confirmed
Deposit Invoice
Full Amount Invoice
Outstanding Balance Invoice
Payment Overdue
Payment Receipt Invoices
Arrival Instructions
To send one of these common emails takes just a few clicks, saving you time.
Alternatively, you can set up many of the emails to be sent automatically, saving you even more time!
Premium account holders can personalise their booking emails by customising the default text of emails sent manually or by the system.
* Standard and Premium accounts only