We liked the fact the Holiday Booking System offered live availability - so any new bookings or changes made were instantly reflected on our website.
Tracy Rist, Cornwall Apartment Holidays.
Availability & Booking Calendar
The booking calendar makes it easy for the customer to see availability, prices and book online.
Simple and easy to use for customers - view up to 6 months availability at a time - generate bookings up to 3 years in advance. Included free of charge with all accounts is a booking calendar and booking pages which have been highly optimised and designed for all mobile devices.
Owners ability to offer flexible choice of break types, e.g. weekly, mid week, weekends, daily or one of your own choice.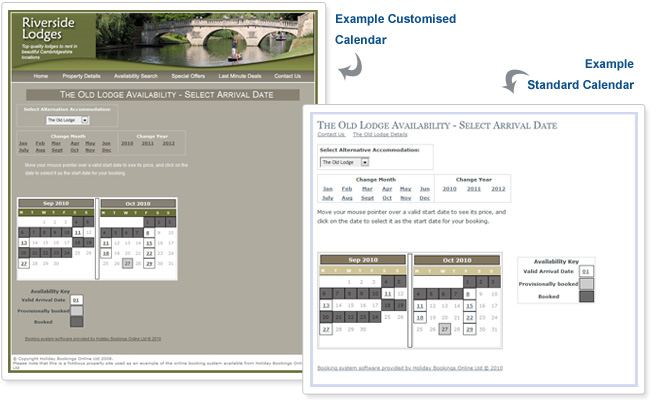 New bookings automatically update your live availability.
Customers must agree to your terms and conditions which you can edit via the admin control panel.
Our optional customisable page upgrade maintains your brand and increases customer confidence
The calendars are powered by super fast dedicated servers - the system is as much as 10 times faster as our competitors.
Tablet and smartphone friendly booking pages included at no extra charger with ALL accounts.
Premium account holders can choose from our 2, 4 or 6 month calendars. Standard accounts support only 2 month calendars. All accounts include smartphone and tablet optimised booking pages.
4 Month Calendar Shown Below ( Premium Accounts Only )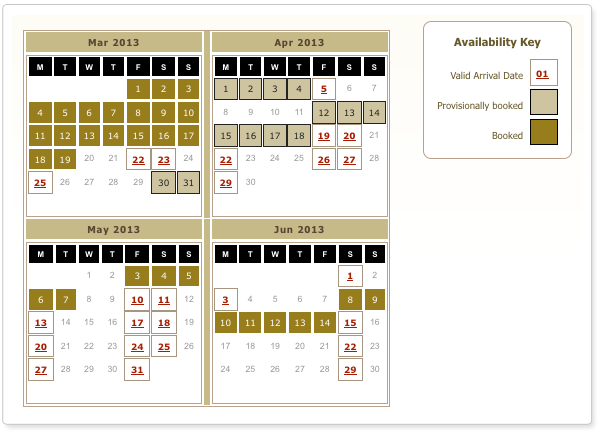 Click Here To View Demo 4 Month Calendar
6 Month Calendar Shown Below ( Premium Accounts Only )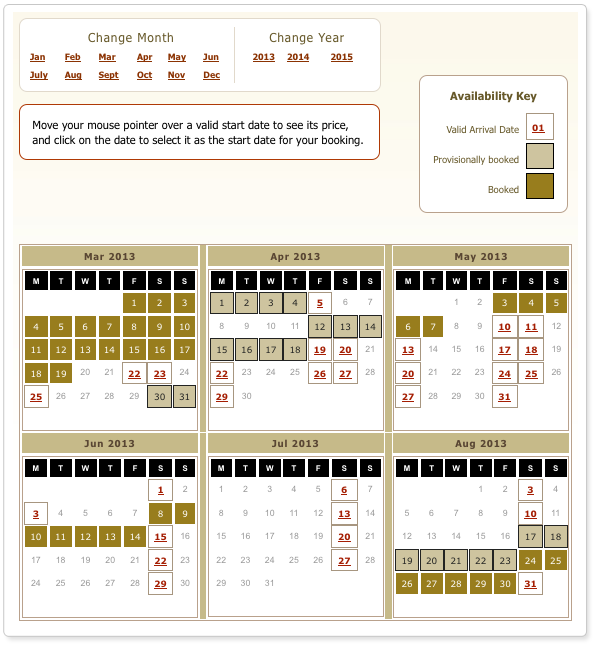 Click Here To View Demo 6 Month Calendar