Choosing the Right Payment Option
The Holiday-Bookings-Online booking system offers a wide range of payment options to suit your needs. But which payment option is the best for your business?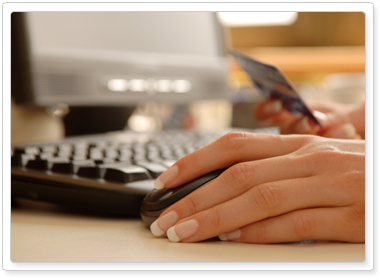 The ideal payment option would be free, easy to setup, easy for customers to use and you'd receive your money instantly.
Unfortunately none of the payment options reach this level of perfection and all have their pros and cons.
In the table below is a list of common payment options available with the booking system and their benefits and disadvantages:
Cheque
Stripe Card Processor
Bank Transfer

Ease of set up

Very easy - you just need a bank account to pay cheques in to

Stripe is fairly easy to set up

High acceptance rate - much easier to obtain a Stripe card payment account than a merchant account from a bank.

No set up required - just a bank account.

How quick is it to set up

Very - no set up required if you have a bank account

Fairly quick - allow 3 - 4 days for completion of validation

Very quick

Costs

Free with personal bank accounts. Business accounts may charged fixed fee.

Our fees:

Free of charge

No monthly fee.

Transactions fees of 1.4% + 20p for UK and European cards.

See https://stripe.com/gb/pricing

For the latest info.

Our fees:

We charge a small yearly fee for our Stripe payment module.

Click here to see our current Stripe payment module fees.

Free for you - free for your UK based customers but some overseas customers may have to pay additional charges

Our fees:

Free of charge

How quickly will I receive payment

Very slow! Reliant on the customer posting the cheque and you then paying it in to your account

7 working days for receipt of payment

Faster payments are virtually instant. Slower bank transfer takes 3 - 4 working days.

How time consuming is it for the property owner?

Very time consuming to deal with cheques

Fully automated and efficient.

Generally fairly easy - just requires you to check your bank balance. However sometimes bank transfers fail which can add to the time to deal with them.

How easy is it for my customers?

Not at all easy as involves manually writing the cheque and envelope and posting it

Very easy for your customers.

Slightly time consuming as they'll need to create a payment from their online banking or phone their branch.

Other notes

Due to be withdrawn by the banks in the next 6 years.

Cheque use has dropped considerably.

The fact the customer has paid means they are serious about the booking

Summary

Slow, unreliable but fairly cheap - though you could lose bookings for a promised cheque that never arrives

Easy for your customers and time efficient for you.

You could save hundreds of pounds each year compared to PayPay's transaction charges.

Unlike merchant accounts there's no monthly fee - just the low cost transaction fees.

Stripe would be our recommended choice for card payments for small businesses.

Quicker and easier than cheques and also low cost. Not as quick and easy as PayPal or a merchant account.