Taking Booking Payments Online
Combined with the online payment facility the online booking system has helped increase our bookings, simplify our admin and given us a more professional touch.
Pat and Ian Foster, Pennsylvania Farm.
Taking payments from your customers is easy with the wide range of payment choices offered with the booking system.
The booking system offers flexible payment options for customers to pay.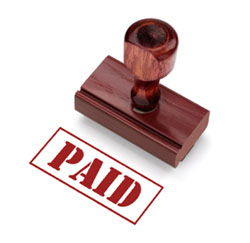 As well as traditional options like cheques you can also take payment over the phone, via bank transfers or online card payment using Stripe.
The booking system lets you control which payment options you offer your customers. You may choose to offer just one option or many payment options - the choice is yours.
Giving customers payment flexible payment options increases the likelihood of them booking with you.
The online booking system supports these payment options: