Taking Booking Payments Online
Combined with the online payment facility the online booking system has helped increase our bookings, simplify our admin and given us a more professional touch.
Pat and Ian Foster, Pennsylvania Farm.
Taking payments from your customers is easy with the wide range of payment choices offered with the booking system.
The booking system offers flexible payment options for customers to pay.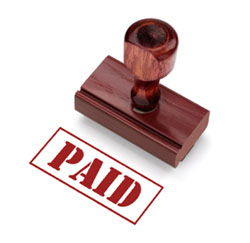 As well as traditional options like cheques you can also take payment over the phone, via bank transfers or online card payment using PayPal or a merchant account.
The booking system lets you control which payment options you offer your customers. You may choose to offer just one option or many payment options - the choice is yours.
Giving customers payment flexible payment options increases the likelihood of them booking with you.
The online booking system supports these payment options:

Internet Merchant Bank Account
Full online card processing but requires a merchant account from a bank.
Find out more...

Bank Transfer
Many customers have online banking making transfers quick, easy and free.
Find out more...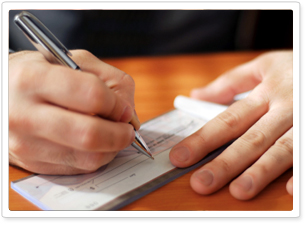 The booking system offers a
wide range of payment options.
Cheques
While increasingly less common the cheque is still widely used and one of the default options for the booking system.
Increasingly owners and customers are preferring quicker and more reliable options like PayPal.
PayPal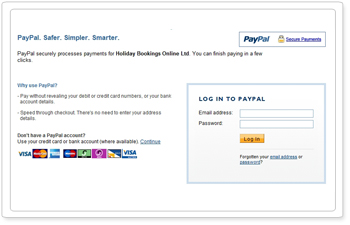 PayPal offers an easy and quick way of taking
online payments.
PayPal is easy to set up and easy to use and manage. All payments go direct to your PayPal account where they can be transferred to your bank account. Standard PayPal has no monthly fees - just a per transaction fee.
For the latest PayPal rates see the fees page on their website.
Customers don't have to have a PayPal account to pay online using their card.
Merchant Account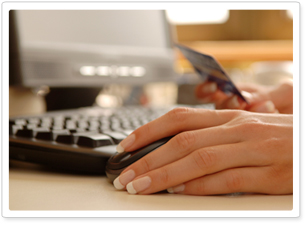 Merchant accounts supported via SecureHosting,
SagePay and RSB WorldPay.
The Holiday-Bookings-Online booking system lets you use a merchant account from any of the UK high street banks via payment gateways SecureHosting or SagePay. Also supported is RBS WorldPay.
If you already have a merchant account and want to take payments online click here to find out more.
If you don't have a merchant account from a bank then obtaining one can be time consuming and expensive which is why for single property owners we recommend using PayPal. However if you have multiple properties than a merchant account does make it easier for customers to pay online.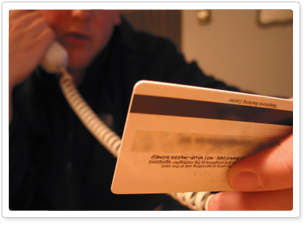 Customers can call to make payment
if you have a card terminal.
Payment over the Phone
If you have a card terminal and want your customers to phone you with their card details then this is fully supported by the Holiday-Bookings-Online booking system.
Bank Transfer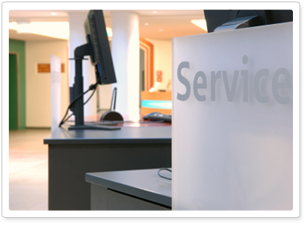 Bank transfer is a low cost way of accepting payments.
Many customers have online banking and find it easy to transfer money direct to your account. The advantage to you is generally there are no charges involved for you or your customers - a truly free payment type.
The booking system displays your bank payment options so the customer can make the transfer without having to contact you for payment details - saving you time.